Hall of Fame
Rank Player Score
Why is Super Doge no longer available on Google Play?
Google removed Super Doge from Google Play without prior notice on 21th March 2014. Super Doge was downloaded ~ 6'800 times and was rated 4.66/5.00 with over 560 ratings. According to their mail the reason for removal was "Violation of the gambling provision of the Content Policy". After explaining the dogecoin community, the tipping and asking for reconsideration of their decision, they replied "We have reviewed your appeal and will not be reinstating your app. This decision is final and we will not be responding to any additional emails regarding this removal".

Feel free to download the APK directly from this site.
What is Super Doge?
Super Doge is an Android game with a Dogecoin-flavored twist. By playing the game, you collect points toward a pool of Dogecoins. The more you play and the more points you collect, the more Dogecoins you can win.
Just Another Flappy Bird Clone?
Unlike the most of the other Flappy Bird clones, I wrote Super Doge from scratch using libGDX. I want to use the hype of Flappy Bird to make Dogecoin famous and therefore help the Dogecoin community.
How Do I Win Dogecoins?
In Short: You win Dogecoins every time you play Super Doge and collect at least one coin. The collected coins from all your games within one day will get you a certain share of the prize pool. The more coins you collect the bigger your prize pool share will be.
How Does the Prize Pool Work in Detail?
Players will get their shares according to the ratio of their collected points within one day. If you were the only player, you would win 100% of the prize pool by collecting only 1 coin.
Example:
Prize Pool: 1000 Dogecoins
Player 1: collected 42 coins
Player 2: collected 23 coins
Player 3: collected 101 coins
Total coins collected: 166
Payout for Player 1: 1000/166 * 42 = 253.01 Dogecoins
Payout for Player 2: 1000/166 * 23 = 138.55 Dogecoins
Payout for Player 3: 1000/166 * 101 = 608.43 Dogecoins
When Does the Payout Happen?
The Dogecoin balance of all players will be updated daily at 22:00 Central European Time. You will immediately receive a notification on your mobile device.
How Do I Withdraw My Dogecoins?
When you click on the Dogecoin icon on the main menu of the Super Doge app, you will be taken to a page that shows your current Dogecoin balance, as well as information about the current pool stats. You can withdraw your Dogecoins from that page.
Who is Financing the Prize Pool?
The Prize Pool is financed through ads revenue and dogecoin tips. In the initial phase, I've donated 50k dogecoins to the prize pool on my own. The prize pool size gets updated daily after the payout.
How Can I Help?
If you want to support my work and help the Dogecoin community to grow, please donate some DOGEs for the prize pool: DLK3piuqdZqNk6DBgnELwrCqakhHSWn439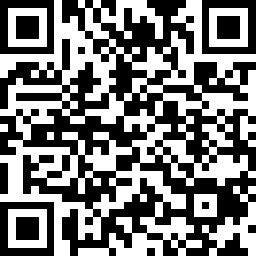 What is Dogecoin?
Dogecoin is a cryptocurrency, which is a type of online currency. To find out more about it, visit the official website at dogecoin.com.
1000 Dogecoins are currently worth USD.
Contact
Look for sacrelege in #dogecoin at irc.freenode.net or write to snoopdoge@dogecoin.ch. Any feedback or inputs are welcome. :)